PRINT SHOP (MESSY)

I've been renting a shared loft studio space in the heart of our beautiful St. John's downtown. Its rented with three others, they're amazing artists, and I can't help but feed off their creativity. Fellow graphic artist Mark Bennett use to rent the space and then when he moved I managed to jump in. The studio is an amazing place to do all the "messy" work on my list. I mostly use it as a screen printing space and have printed a lot of posters there with great friends that are always willing to give me a hand (thanks so much Dave, Sarah, Chris, Krista, Mark, Adrienne!).

We also throw some pretty great late night parties in this studio (...we clean it up first).
HOME LOFT (TIDY)

Most of the sketching, computer layout, client meetings and conceptual work is done at home in a home-office/loft-studio. My girlfriend is also a graphic artist so we have created a pretty functional loft space in our home. Due to the fact that we painted almost everything white (and went with a light coloured carpet), we don't do much messy design work at home. This winter we plan to build a floor to ceiling built-in library unit to house all our design books and magazines. I love having a winter renos project, something small and managable, so I'm looking forward to getting in to it.

The desk rarely looks as tidy as it does in this pic...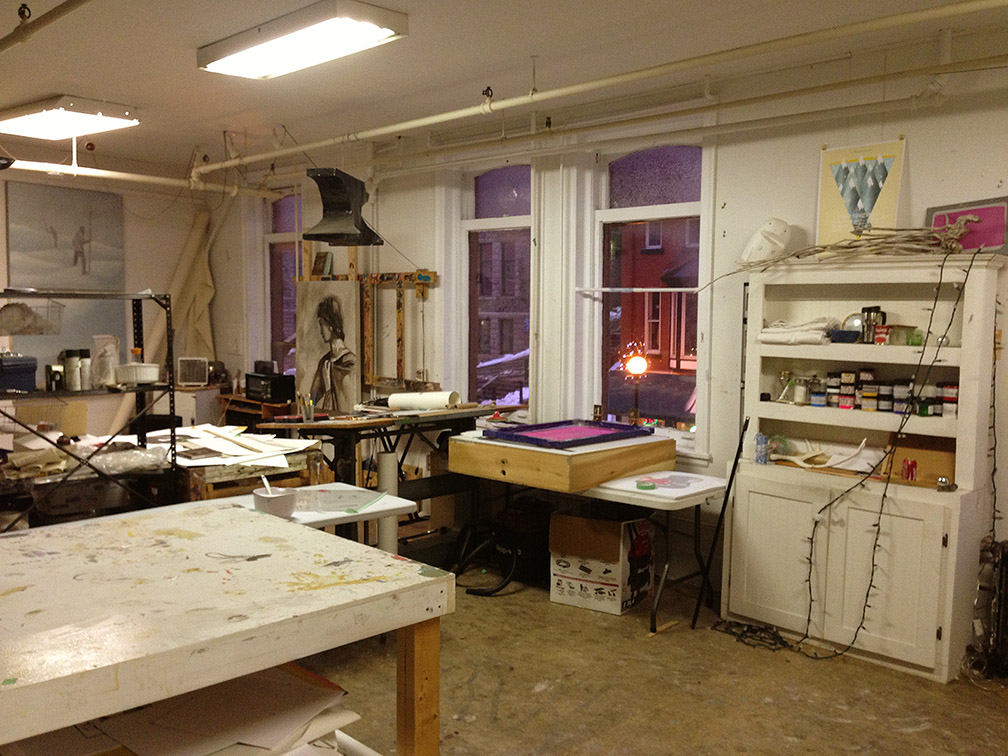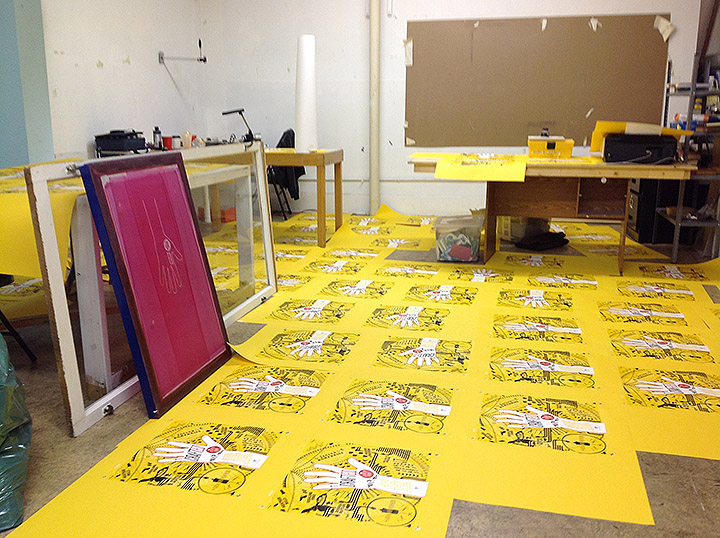 I just ordered some drying racks, so printed posters won't need to be layed on tables and the floor to dry anymore. That's going to be an exciting day.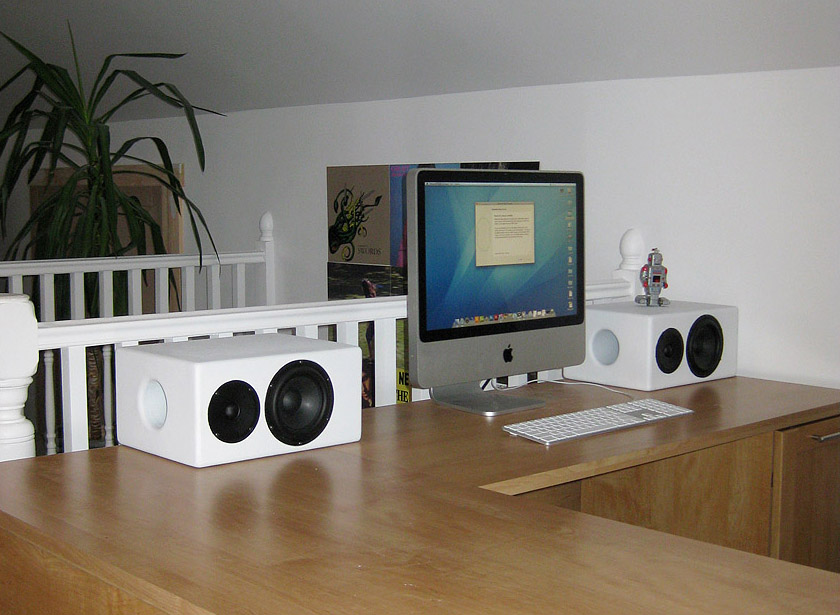 Since so much of my graphic design work is for musicians, its only right that this turntable gets a lot of use.

If you live in Newfoundland and don't have a good system to listen to music you need to check out Are Audio, they make speakers (including these white ones) that sound amazing. Hand crafted in St. John's. www.areaudio.com, and Paul Frecker Audio can hook you up with the best new turntables (I bought this one from him), as well as amps, bluray machines and any other HI-FI gear you dream of. www.paulfreckeraudio.com